Old Fashioned Pounding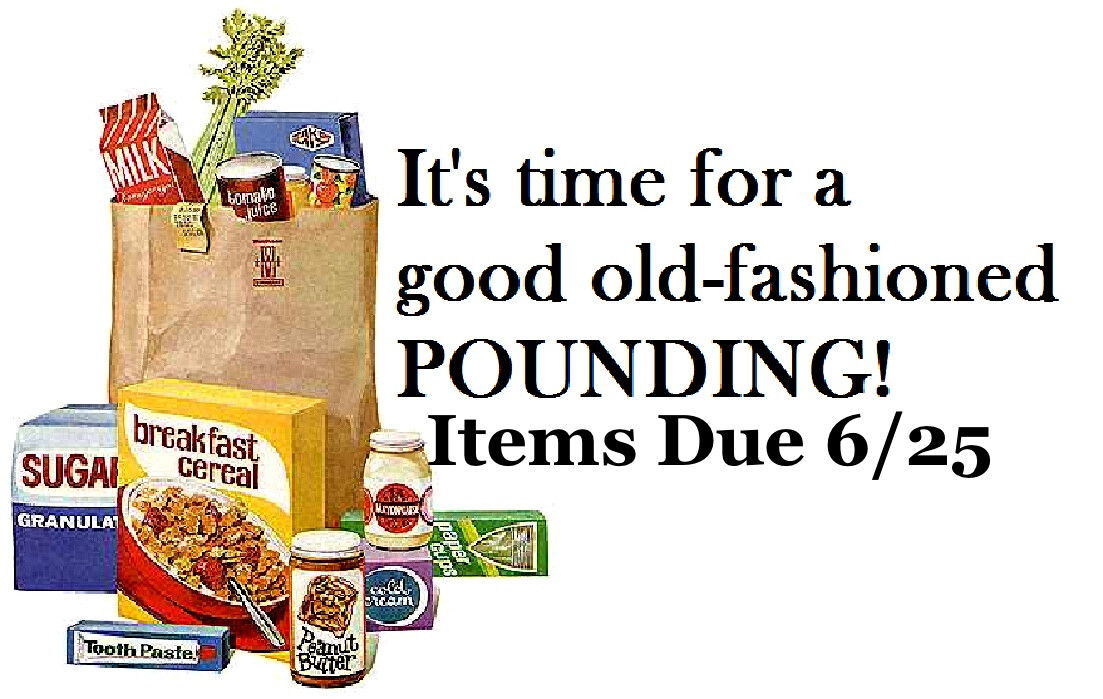 As we prepare for the arrival of Pastor Bruce, we want to "pound" him with items to fill up his pantry.
Please bring items such as rice, pasta, spaghetti sauce, soup, canned fruit and any other non-perishable food items. Cleaning supplies can also be included. Gift cards to local grocery stores and local restaurants are also welcomed. Pastor Bruce likes Thai food and does not like mayo.
Items can be left on the table outside the Gathering Space, near the stairs. Please bring any items by Sunday, June 25.
Questions, please contact Iris Salcewicz.
Event Coordinator • Iris Salcewicz