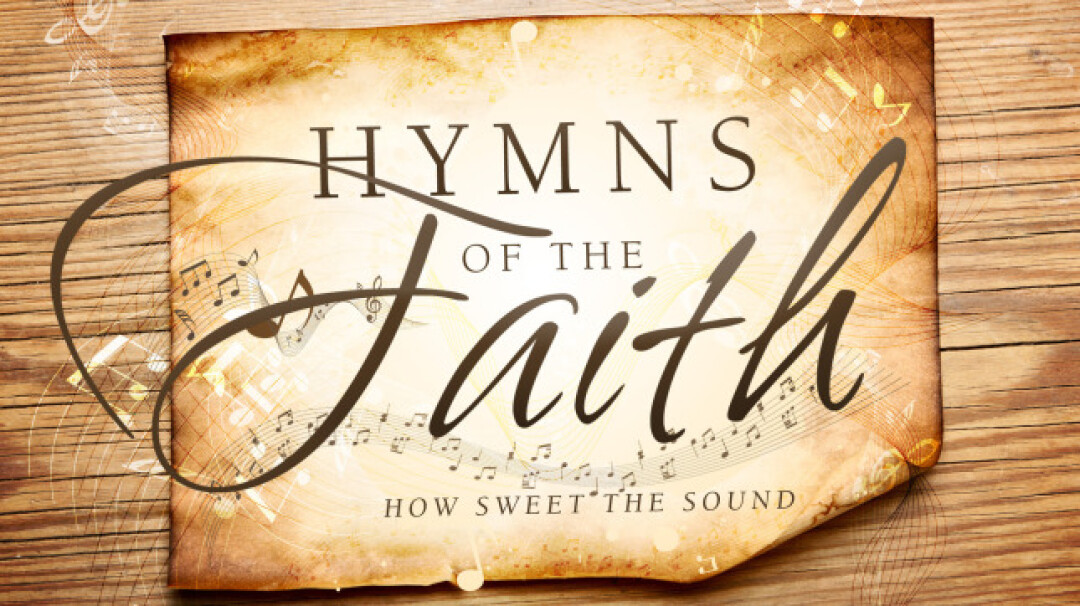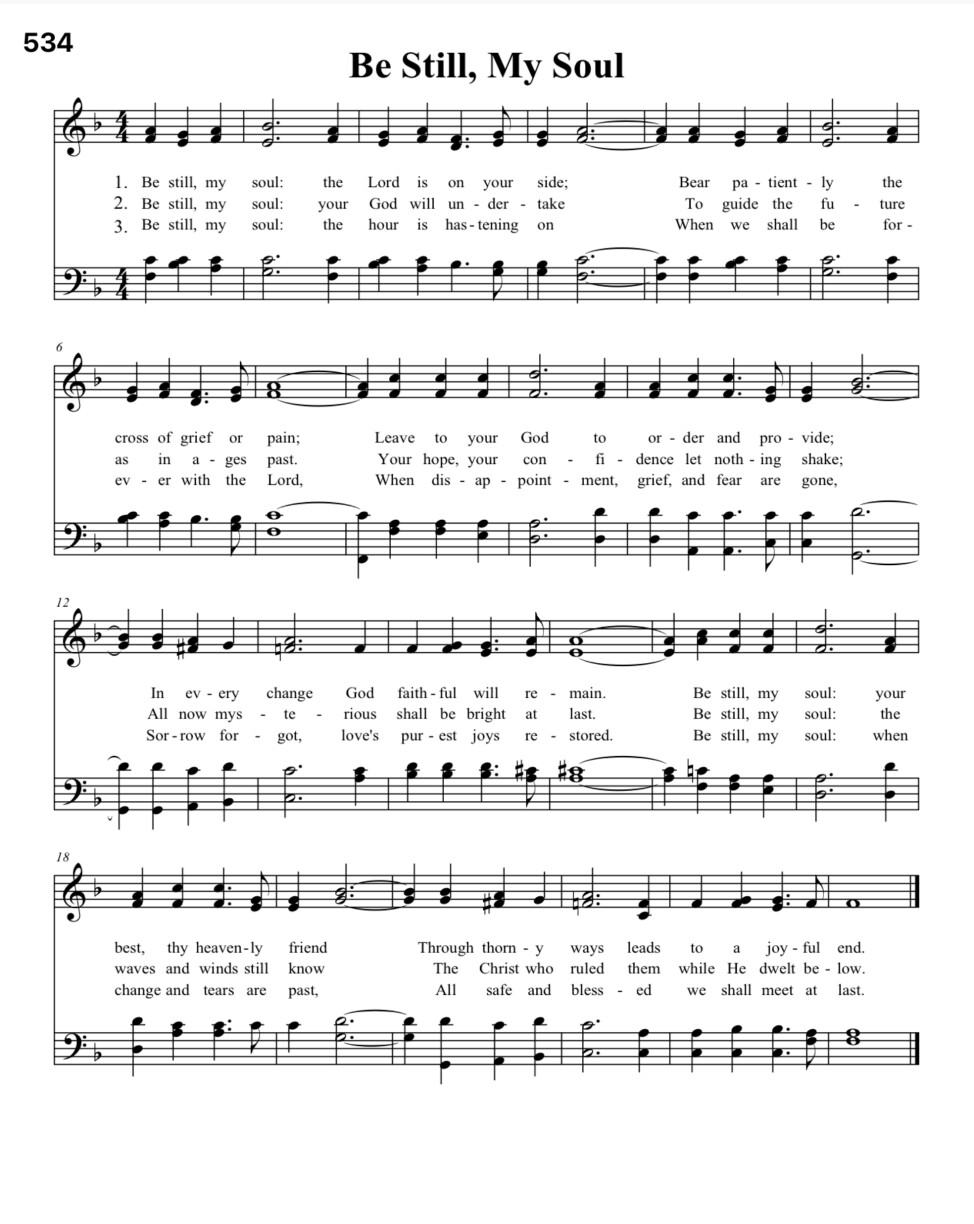 The above is the melody to Finlandia by Jean Sibelius, which is commonly used for "Tell Out, My Soul" as well as "Be Still, My Soul".
"Be Still My Soul" was the prelude at Pender's 9:00 am Traditional Service on August 6, 2023. It was played on piano by Heidi Jacobs.
"Tell Out My Soul" by Joel Raney was sung at Pender's 2022 Christmas Cantata by Laura Connors, soprano and Brian Stevenson, baritone
The main melody was based on Finlandia, a tone poem by Jean Sibelius.
From the publisher: This paraphrase of the Song of Mary calls for Christians to proclaim the greatness of the Lord, the greatness of his name, the greatness of his might, and the greatness of his word. For soprano and baritone solo with choir backup, this piece is equally effective with piano accompaniment or full orchestra. It originally appeared in Mary McDonald and Joel Raney's best-selling Christmas musical, Sing Christmas.
Special thanks to the Sanctuary Choir, Liz Sellers, accompanist, Brian Stevenson, director and the Orchestra: Gwyn Jones, flute; Jeff Kahan, oboe; Alisha Coleman, clarinet; Jeanne Kim, violin; Sean Wittmer, violin; Ethan Chien, viola and Kyle Ryu-cello for all the effort in presenting Pender's Christmas Cantata!
More from the Christmas Cantata at https://penderumc.org/music-ministry/concert-series/
The Finlandia hymn refers to a serene hymn-like section of the patriotic symphonic poem Finlandia, written in 1899 and 1900 by the Finnish composer Jean Sibelius. It was later re-worked by the composer into a stand-alone piece.
Finlandia used in Be Still My Soul: