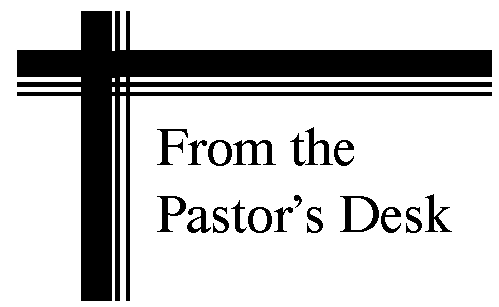 I'm Retiring!
Dear Pender Members and Friends,
After much prayer and consideration, I have decided that I will be retiring on June 30, 2023.
The Annual Conference and Pender have approved some leave time also, so I'll be out April 16- May 21, but back in the Pender office again May 22-24.
Then I'll be on vacation May 25-27 and May 29-June 27. Annual Conference this year is June 15-17 and I'll be in attendance there too! You'll be treated to some wonderful guest preachers while I'm out, youth responsibilities have been delegated to others, and pastoral care has been provided for, so things should run smoothly in my absence. My last sermon at Pender will be Pentecost Sunday, May 28 at both services. Whew!
I was baptized at Braddock St. United Methodist Church in Winchester as an infant in 1962. My Dad was Lay Leader there and Delegate to Annual Conference. That means that I've been a part of the United Methodist Church and the Virginia Annual Conference since before I can remember. And, for the last 35 years, I've been under appointment, serving churches across the state. In truth, I know little other than the United Methodist connection of which I have been a part, so this is quite a transition!
Donna and I plan to do some traveling until January of 2024, when we'll return to Virginia to purchase a home, probably near Richmond, where my brother, Andrew, and sister, Ellen, live.
During retirement I hope to be in ministry through mission work, being a part of Early Response Teams, and preaching. I may be trained as an interim pastor, or even serve a church again one day, or I might explore other possibilities, but for now, we're looking forward to some time to reflect and discern God's calling for this next chapter for our family.
I would like to express that serving God, The United Methodist Church, churches around the state, and now Pender UMC, has been an honor. I will miss it!
Please be in prayer for me and my family as we discern the path we'll undertake next.
Grace and Peace,
Will