Holiday Concert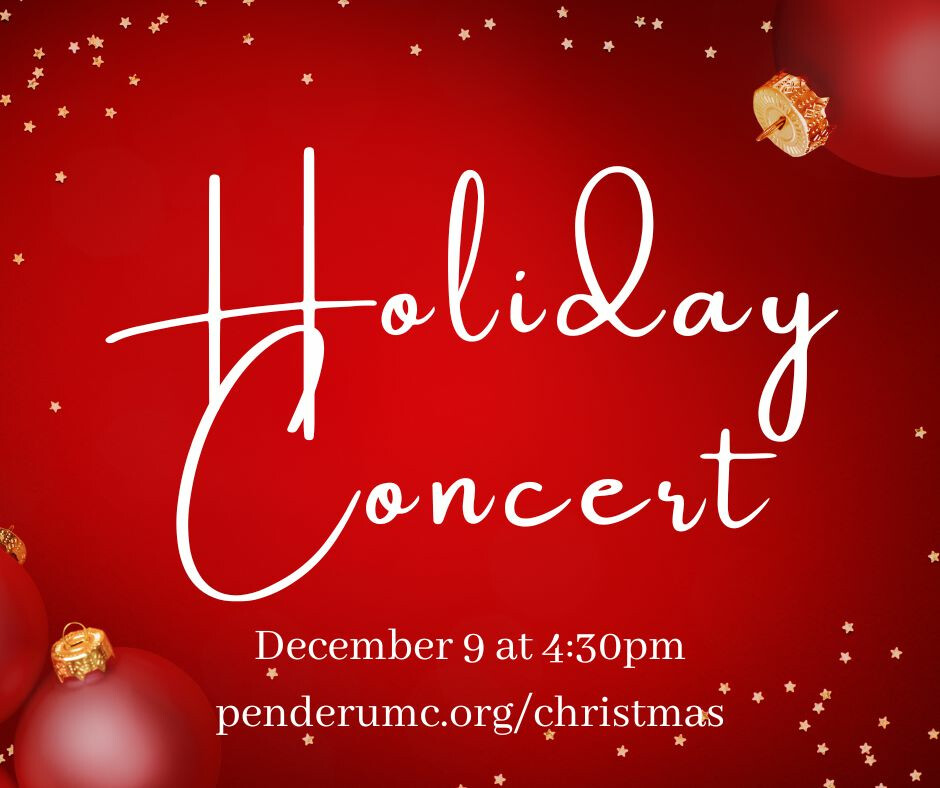 Experience the Magic of Music this Holiday Season!
Join us on December 9 at 4:30 for an enchanting evening as all Pender Music groups come together for a spectacular holiday concert. Witness the melodic harmony of handbells and chimes, feel the rhythm with the choir and praise band, and be mesmerized by the intricate sounds of the recorder consort.
Our talented instrumentalists and singers are set to dazzle you with a diverse repertoire, featuring everything from traditional Christmas carols to contemporary scores. Immerse yourself in the festive spirit with favorite holiday classics, and don't miss the chance to join in some delightful sing-alongs!
The evening promises not only a feast for the ears but also a delightful reception to follow, where you can mingle, enjoy some festive treats, and revel in the joyous atmosphere. This is more than a concert; it's a celebration of holiday music, talent, and community.
[Don't miss this magical musical journey – mark your calendars now!]
More holiday events can be found at https://penderumc.org/christmas/