Youth Dinners
Please sign up to bring dinner to our youth for special Sundays each month. At this point, we must eat outside, and the food should be prepackaged (i.e., a box lunch or covered plate from your home) or you can serve the youth from plates. Unfortunately, the youth cannot have a typical buffet line where they serve themselves at this point with the COVID health and safety protocols.
An important note: we have a few children with nut allergies, so please make sure to exclude all nuts. On a typical Sunday, we have approximately ten youth and four adults.
Thank you so much for volunteering for this important ministry. Our youth have missed these fellowship opportunities over the last year, and we appreciate you helping provide them with some unstructured time to enjoy each other's company again. Thank you for your time and efforts to make their youth experience at Pender meaningful.
Sign Up at pender.church/signup
---
Audio/Visual Team
We need to grow our AV team!
Have you ever wondered how Pender Church produces our online live streaming services?
Who runs the soundboard, slideshow, and camera, and what are their responsibilities?
If you are curious or interested in volunteering to help with the online production of our church services, please attend an AV rehearsal on Thursday night at 6:00 pm
Teens are welcome!
Choir
Brian is looking for voices to join the choir! Please contact him (below) and let him know you are interested. Handbells will be taking a break this summer, but look to the fall for those signups.
College Students/Young Adults
Do you have a heart for young adults, newly away from home We would like to start a ministry to reach out to college kids - sending them a card, filling care packages and covering them in prayer. This won't start until the fall, but we'd love to have people on board for this.
Digital Missionaries
We're in Need of Digital Missionaries!
Pender has an exciting new outreach tool and we need your help to launch it!
You may have noticed our Facebook page has had some new activity. Every day, we'll be posting an inspirational, scriptural or conversation post to help our Facebook page reach more people in our community.
Here's how you can help! Go to our Pender Facebook page and check out our daily posts. The more you like and share our graphics, the greater our reach and impact can be on Facebook!
When you share our daily graphics with your friends, they'll see the posts in their newsfeeds as well. Not only will your Facebook friends see our church name, they can then like, share or comment on the image, giving Pender the opportunity to reach those that are hurting, need some encouragement or don't know Jesus yet.
As you share the post, please take a moment to pray for those who will see it. Pray that they will be encouraged and challenged. Pray that God will use these simple posts to draw others closer to him. This is a great way to be actively engaged in praying for our friends who may not be Christians or go to church regularly.
Share our inspiring daily posts every day or as often as you can to help us reach new people in our community and help introduce them to Pender.
Thank you!
Green Thumb?
Do you have a green thumb? (Can you keep a plant alive?) Let Cheryl Moxley know and we'll share with you what we have in mind. Essentially, we want to beautify the outdoor entrance and we need someone to help keep the plants thriving.
JDC Worship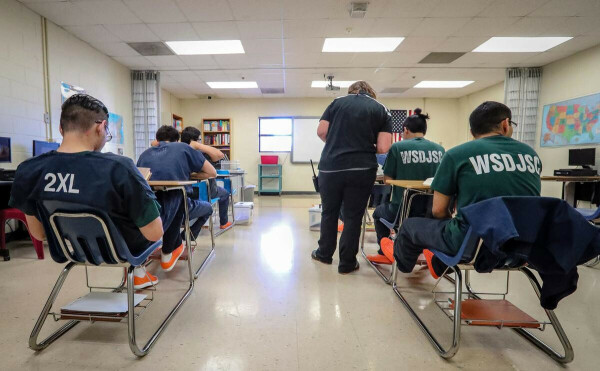 Join us in worship with the young men and women at the Fairfax County Juvenile Detention Center.
You may feel like your individual participation doesn't matter, but it does! Over and over again, the staff tells us how we make a difference in the young men's and women's lives and the lives of the staff!
This is not a commitment to sign-up for a firm date, but please indicate the months you might be available.
It is always on the 4th Sunday of the month at the Fairfax Juvenile Detention Center from 1pm to 2pm.
I'm Interested!
Ongoing Ways to Serve