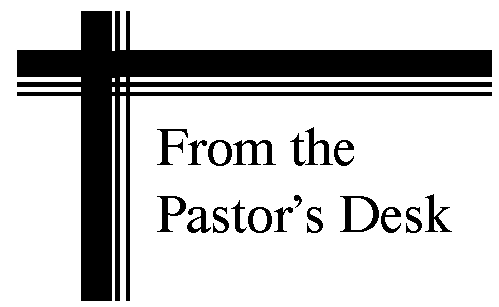 "Learning to Live Inside Out"
Lent and Easter 2023
at Pender UMC
"How is it with your soul?" That is a question Methodists have asked since the late 18
th
century, when this Christian movement started. It's a good question.
Inward
reflection is important. The time in which we live, however, is one in which not everyone shares our
inward
faith in Jesus. And honestly, if you want to know the actual state of someone's soul, a great indicator is their participation in the community that surrounds them. How are you involved in the community? How are we, as a church, "salt" and "light" in Fairfax County? With the wane of the pandemic, there are many opportunities for us to interact with others in our community.
Almost from the beginning, the church has talked about two aspects of the spiritual disciplines. There are
inward
acts such as small group participation, private prayer, and giving. There are also
outward
acts of faith. These include public worship, helping the homeless, or "letting the children come" (Matthew 19) by providing activities for them as an act of love. Lent is the 40-day season describing the events in Jesus' life that led to the cross. It is a great time for His followers to act on inward and outward faith.
These
inward
and
outward
disciplines are two sides of the same coin. Though we may prefer one side, we need to perform the other too as both are part of the spiritual journey. That's why during Lent, we'll be offering some of each as we learn to live from the inside out.
Ash Wednesday, Wednesday, February 22, 7:30PM
Join us for a service blending contemporary visual and musical elements with traditional and familiar ones. Receiving the ashes is an ancient practice that began to occur just a few hundred years after Christ's death and resurrection. You'll have the opportunity to receive the sign of the cross on your forehead with ashes from the burnt palm fronds from last Palm Sunday. Come participate in the mystery of our faith.
Holy Thursday, April 6
Holy Thursday, or Maundy Thursday, commemorates the events that occurred in the Upper Room. The following is our schedule for the evening:
6:30PM
– Soup, Bread, and Salad Supper, in The Gathering Place
7:30PM
– Worship Service, The Sanctuary
This isn't a holiday feast like we might serve at Christmas, but rather a simple meal, as we're approaching the time Jesus offered himself up for us. It will be tasty, healthy, and nourishing. Donations will be accepted to cover the cost.
After supper, move to the sanctuary for a service that brings to life the night in which Jesus began the practice we call the sacrament of the Lord's Supper or Holy Communion. On that first Holy Thursday, there was tension in the air as religious authorities had been conspiring against Jesus. There will be a little tension in our service too as you'll be invited to become a part of the events of that night. But relax, you can simply watch if you wish. In the United Methodist tradition, all are welcome to receive sacrament of Holy Communion. Both the traditional and Common Ground musical teams will be participating.
Good Friday, April 7, 6-10AM and 5-8PM, The Sanctuary
"Meditations on the Cross"
Walk, pray, and meditate on Jesus' betrayal, trial, and crucifixion. Come before or after work to pray in our recently renovated sanctuary. Join in this self-guided journey that helps participants explore the relationship of the cross with resurrection, new life now, and eternal salvation.
Easter Egg Hunt, Saturday, April 8, 1-3PM
Bring your children and grandchildren to our church parking lot. We will have ample Easter Eggs for them to hunt down after a resurrection story by Rev. White. We'll have a gentle donkey, a colt, and some rabbits to pet too. The Reaching New People Team is planning this event.
Resurrection Celebration, Easter Sunday, April 9
6:45AM Sunrise, Baptismal Remembrance
If you enjoy lighting candles, an outdoor fire, and being among the first to celebrate Jesus' resurrection, join us! Just as Jesus brought life from death in the resurrection, baptism is a symbol that 'dying with Christ' (through baptism) we'll be 'raised with him'. We'll remember our baptisms that morning. If you, or your child, hasn't been baptized, and want to be, please contact Rev. White. A portion of the water will be from the Jordan River in Israel. Even if you haven't been baptized, come and witness one of the great mysteries of our faith early Easter morning.
Hot Drinks and Hot Cross Buns
Immediately following the Sunrise service, participants may join in having hot cross buns and hot drinks in the Gathering Place.
Resurrection Worship on Easter Sunday, April 9
At both our 9AM and 11:15AM services, Rev. White's sermon will be titled,
"The End that Wasn't" based on Matthew 28:1-10.
9:00AM, Traditional Service
This resurrection celebration features music from our Sanctuary Choir directed by Brian Stevenson.
10-11AM, Easter Breakfast, The Gathering Place
Come to the Gathering Place for this Pender tradition. We'll have an ample breakfast waiting for you. Come for the food, fellowship, and fun. Our thanks are extended to Keith Saddler for coordinating food. Let him know if you can make a casserole or help that morning! Use the Church Life app to contact Keith.
11:15 AM, Common Ground Service
This resurrection celebration features music from our Common Ground Band lead by Uriah Moore.
The Reaching New People Team is planning lots of other events to express and energize our
outward
faith. Watch the bulletin and weekly news for updates.
I hope to see you for Lent and Easter as we learn what it is for a follower of Jesus to live "inside out".