Traditional Service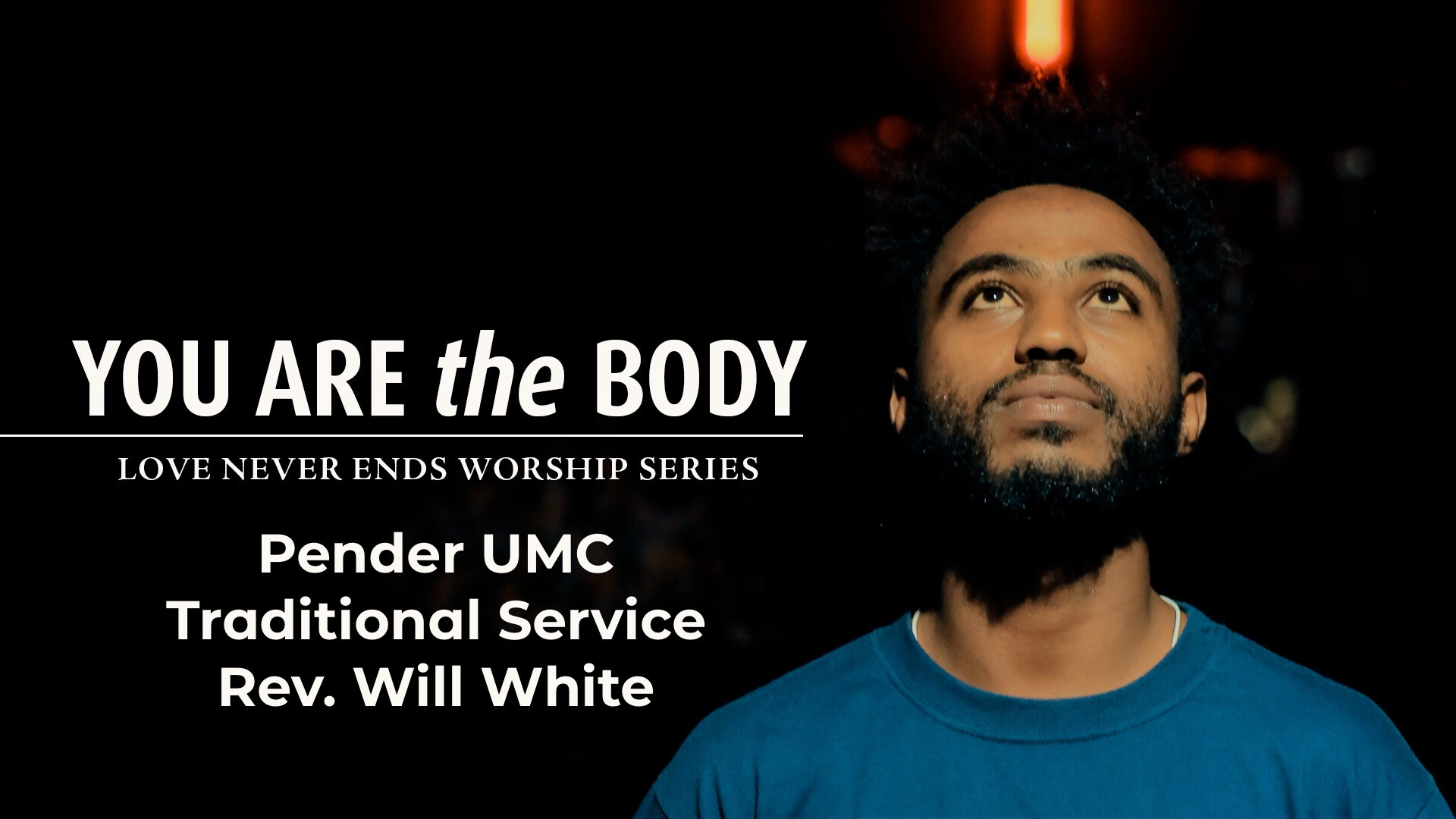 Sunday, January 23, 2022
Rev Will White will preach on "You Are the Body" from the series "Love Never Ends: Being the Body of Christ" based on 1 Corinthians 12:12-31a.
We are continuing the focus on gifts of the Spirit this week. But while last week was to emphasize the unity of the whole community of faith, this week shifts to the individuals who are gifted among the body.
"Love Never Ends" is both a description and a promise. You are invited to journey with us, guided by the Corinthian epistles to let the light shine around you, and in you, and then from you as we seek to continue to become disciples of Jesus Christ for the transformation of the world. We who have seen the light of Christ now desire to reflect it in our community and in our world by letting others see Christ through our loving presence.
All of Pender's services are streamed live and in person. During Covid we are masked and socially distanced. Family clusters can sit together.
Sign your preschool children up for our Nursery.
Join us live at Pender UMC
12401 Alder Woods Drive, Fairfax, VA US 22033
Next Traditional Service January 23 at 9:00 am
---
At 9:00 am, Pender offers a traditional/blended worship service. The service includes traditional music as well as some praise music.
You'll find a variety of musical groups participating in these worship services, ranging from children, youth and adults, to vocal, flute and bell choirs.
At Pender's traditional/blended service, you get the best of both worlds! We celebrate the traditions of our faith at these services with the scriptures, the creeds of the church, the symbols of our faith and a word from the Bible that applies spiritual principles to everyday life.
Holy Communion is shared the first Sunday of every month. Come and join us for worship every Sunday in the main sanctuary at Pender.
Event Coordinator • Rev. Will White