Children's Sunday School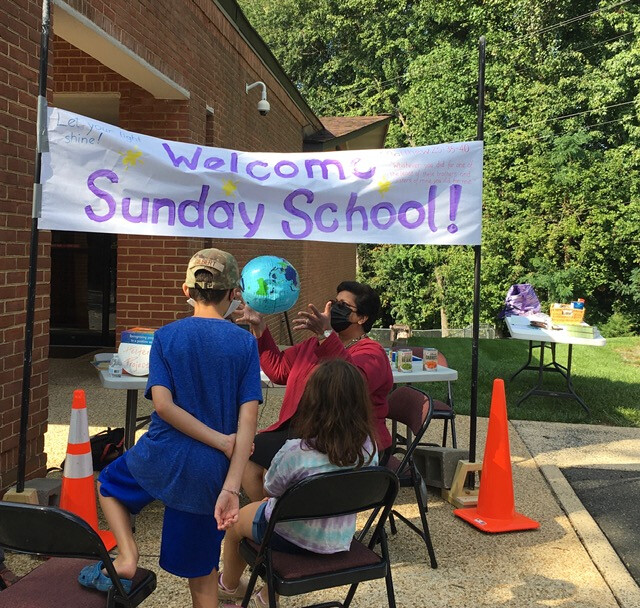 Welcome back to Sunday School!
As the weather has gotten cooler, the children's Sunday School has now moved inside, but we still have our virtual option!
Grades PreK-2 with Miss Vicki and Miss Carol-Anne will be meeting in their classroom downstairs.
Grades 3 - 6 with Miss Maya and Mr. Greg will be meeting in their classroom, but they will be continuing their virtual link!
Please join us every Sunday from 10:15 - 11am! We have some great lessons planned, as well as our community-builder activities!
We hope to see you soon!
Event Coordinator • Jane McKee