A Lenten Supper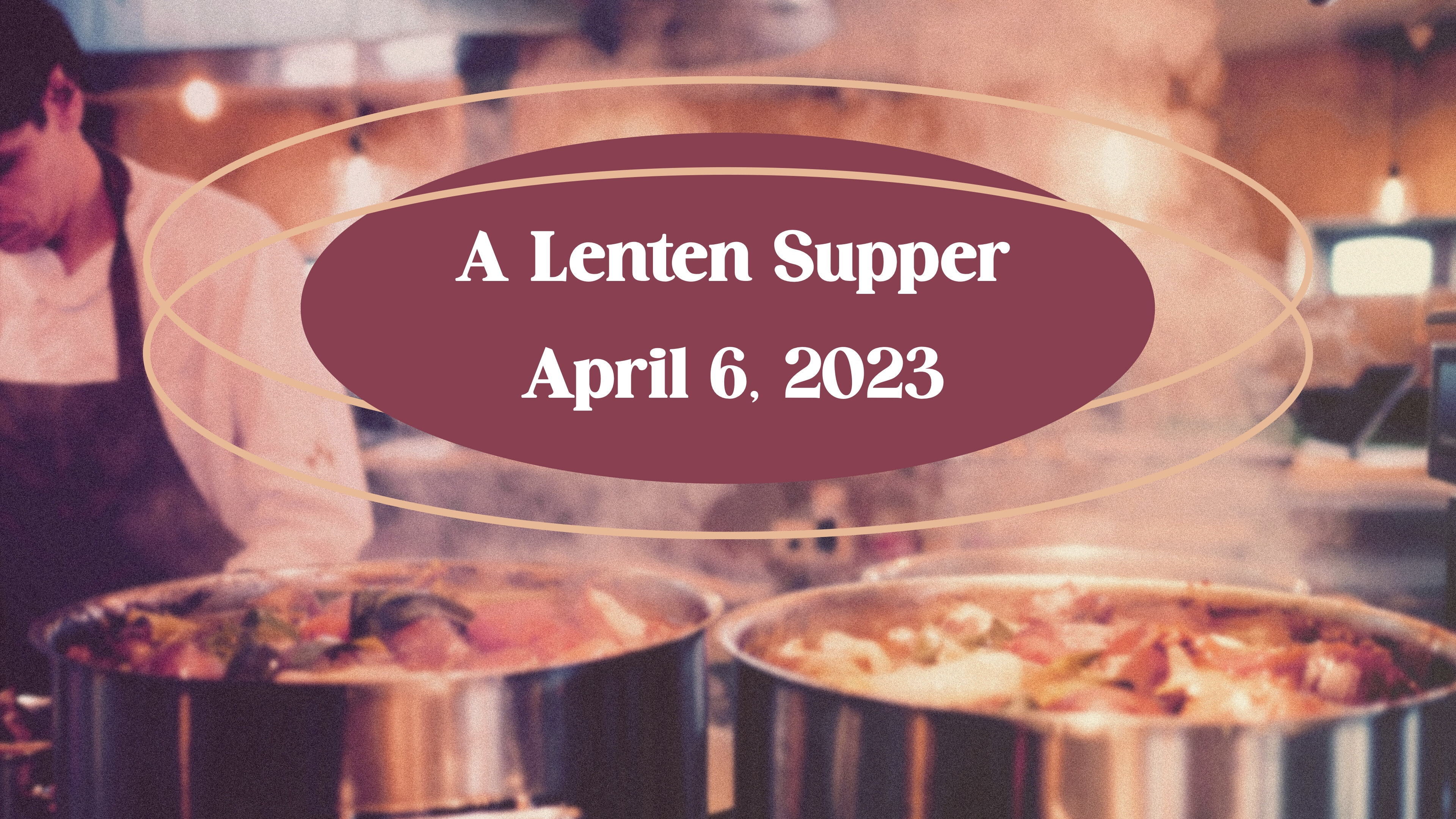 Holy Thursday, or Maundy Thursday, commemorates the events that occurred in the Upper Room. The following is our schedule for the evening:
6:30PM – Soup, Bread, and Salad Supper, in The Gathering Place
7:30PM – Worship Service, The Sanctuary
Dinner
This isn't a holiday feast like we might serve at Christmas, but rather a simple meal, as we're approaching the time Jesus offered himself up for us. It will be tasty, healthy, and nourishing. Donations will be accepted to cover the cost.
Event Coordinator • Jane McKee