Buy a Christmas Tree, Feed the Hungry!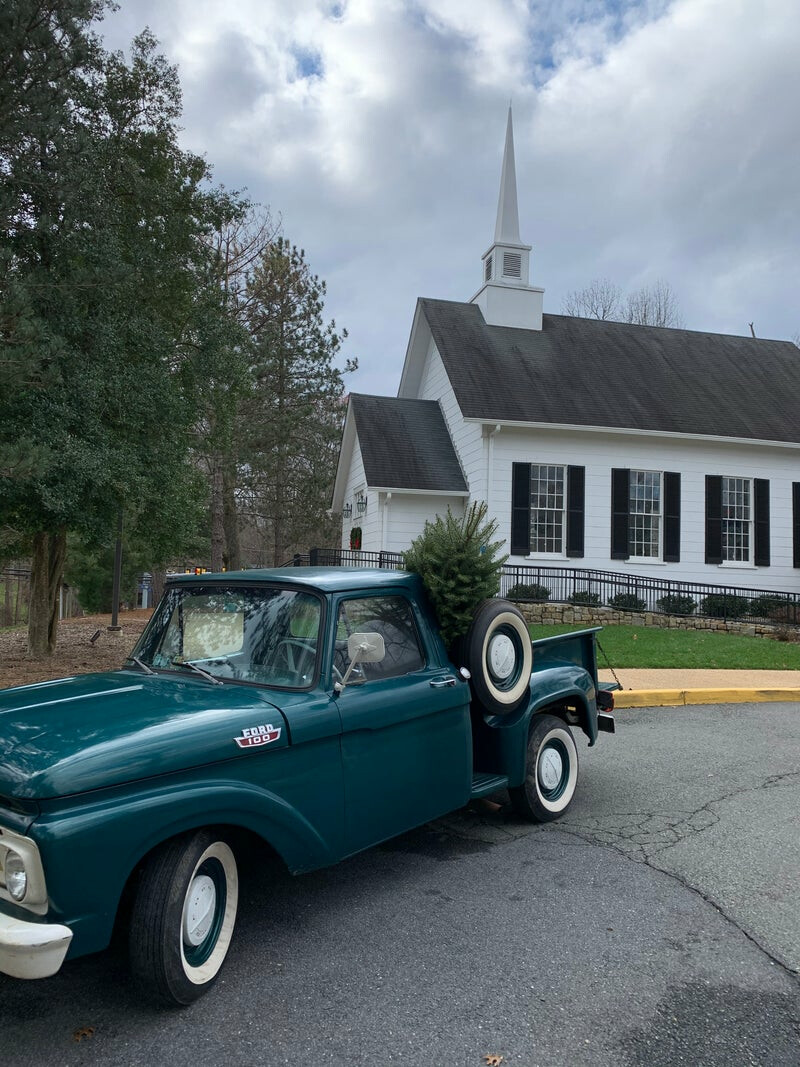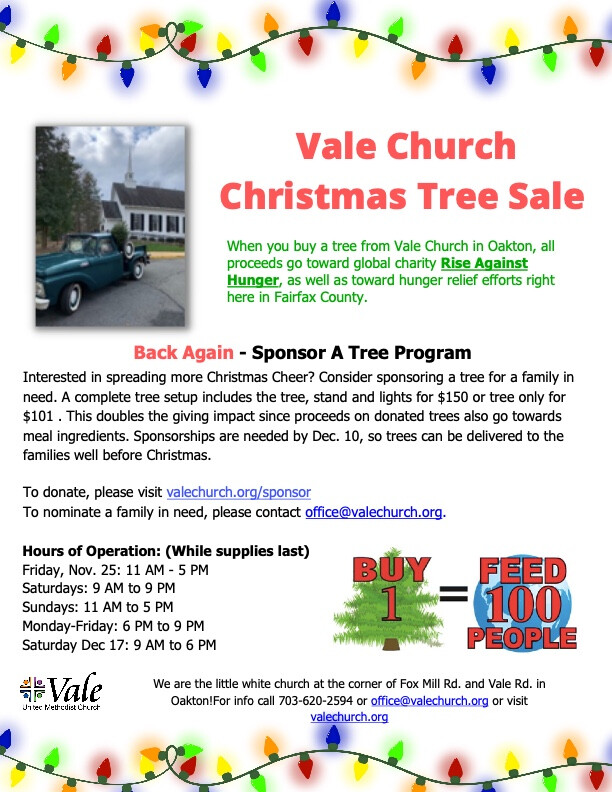 Vale United Methodist Church is preparing for our annual Christmas Tree sale to fight hunger, which officially opens for business at 11am on Friday November 25th (although the trees are up and if someone is on site, they will not turn away customers this week). The nation-wide Christmas tree shortage continues into this year, so we feel fortunate to have secured a great selection of trees.
The tree sale is a primary fundraiser for one of Vale Church's core missions: fighting hunger near and far. We are partnering for the twelfth straight year with the global relief organization Rise Against Hunger www.riseagainsthunger.org, which distributes food to hungry children around the world, often in the wake of natural disasters. Proceeds from our tree sale typically enable us to package 75,000 - 80,000 meals, which are shipped overseas to communities in need. We hope to once again be able to host an in-person packaging event, tentatively scheduled for February 5, but if Covid prevents it as it has the past two years, proceeds will still go towards ingredients for these meals. The impact of this effort is real and tangible: Each tree purchased (on average) will provide 100 life-saving meals for hungry children and families.
We are also continuing our "Sponsor a Tree" program, where customers sponsor a tree for a local family who might not ordinarily be able to afford one. $150 purchases a package that includes tree, stand and lights. $101 funds just the tree, and donations may also be made in $20 increments towards donated trees. Vale will deliver the tree to recipients. Proceeds from donated trees go towards meal ingredients, so your impact is doubled.