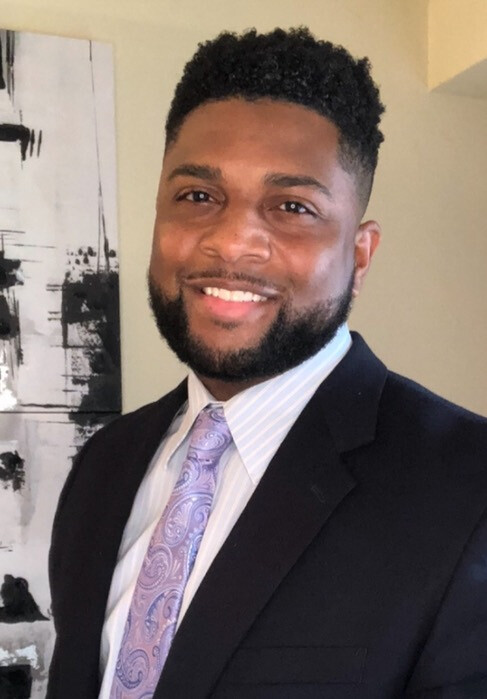 Uriah Moore
Common Ground Worship Leader
Sing to the Lord a new song, for he has done marvelous things; his right hand and his holy arm have worked salvation for him. The Lord has made his salvation known and revealed his righteousness to the nations. He has remembered his love and his faithfulness to Israel; all the ends of the earth have seen the salvation of our God. Shout for joy to the Lord, all the earth, burst into jubilant song with music.
Make music to the Lord with the harp, with the harp and the sound of singing, with trumpets and the blast of the ram's horn— shout for joy before the Lord, the King. Let the sea resound, and everything in it, the world, and all who live in it. Psalm 98:1-7
Please join Pender United Methodist Church in officially welcoming Uriah J. Moore, our new Contemporary Worship Leader supporting the Common Ground worship service. Uriah received his Masters degree in Educational Leadership from Loyola University, and was granted a Bachelors of Music degree, with a concentration in piano performance, Cum Laude, from Towson University. Over the past 14 years, teaching has been a major passion of Uriah, as he serves as the choral music director, general music, and vocal educator at Kramer and Parkville Middle Schools as well as the Center of Technology School in Parkville, Maryland.
As a man of faith, Uriah has dedicated his life to serving and worshiping the Lord through his music ministry. He was awarded the Ministry Award for Innovation in Sacred Music at St. John's Lutheran Church in Baltimore, Maryland. This recognition was awarded to a musician who achieved success in ministry within the Delaware-Maryland Synod (ELCA). He also continues to search for new ways to enhance worship as the CEO of his music consulting company, Music Connection II.
With more than 22 years of worship leader experience, Uriah believes that there is a sound for every occasion and one of his favorite quotes in relationship to his music ministry is from the poet Maya Angelou "I've learned that people will forget what you said, people will forget what you did, but people will never forget how you made them feel." When Uriah is not grading his student's course work, composing, leading worship, or performing, he enjoys spending time with his two brothers and mother an accomplished opera singer and music educator.
Please join us in welcoming Uriah J. Moore to the Pender community.